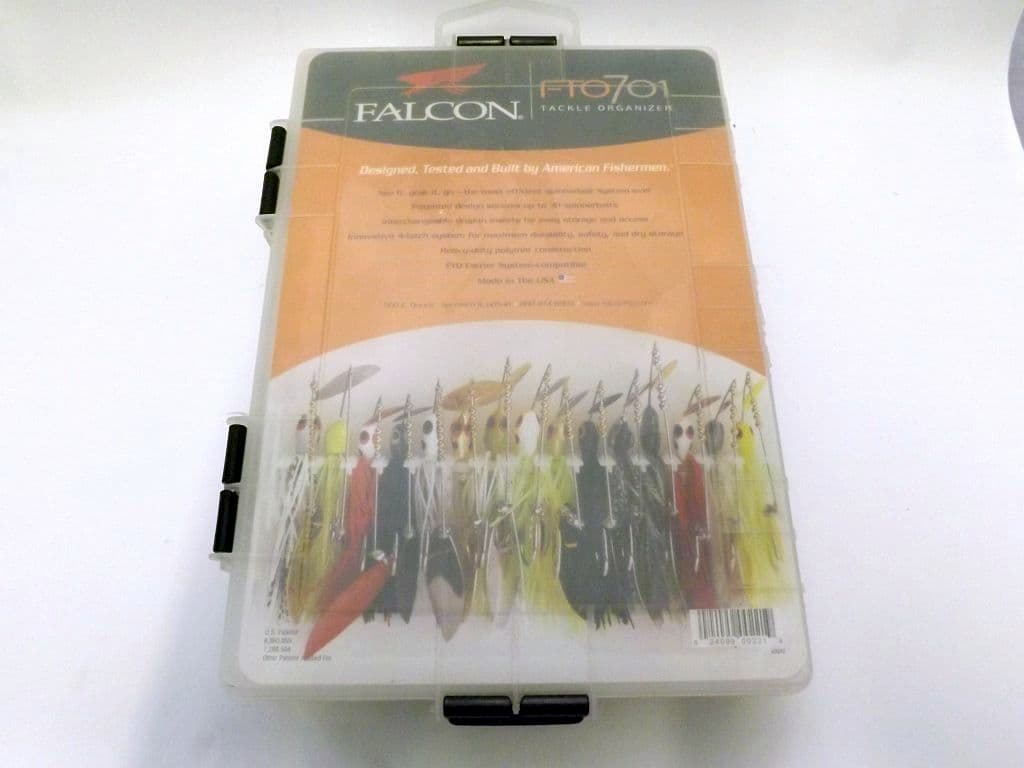 Falcon Tackle Organizer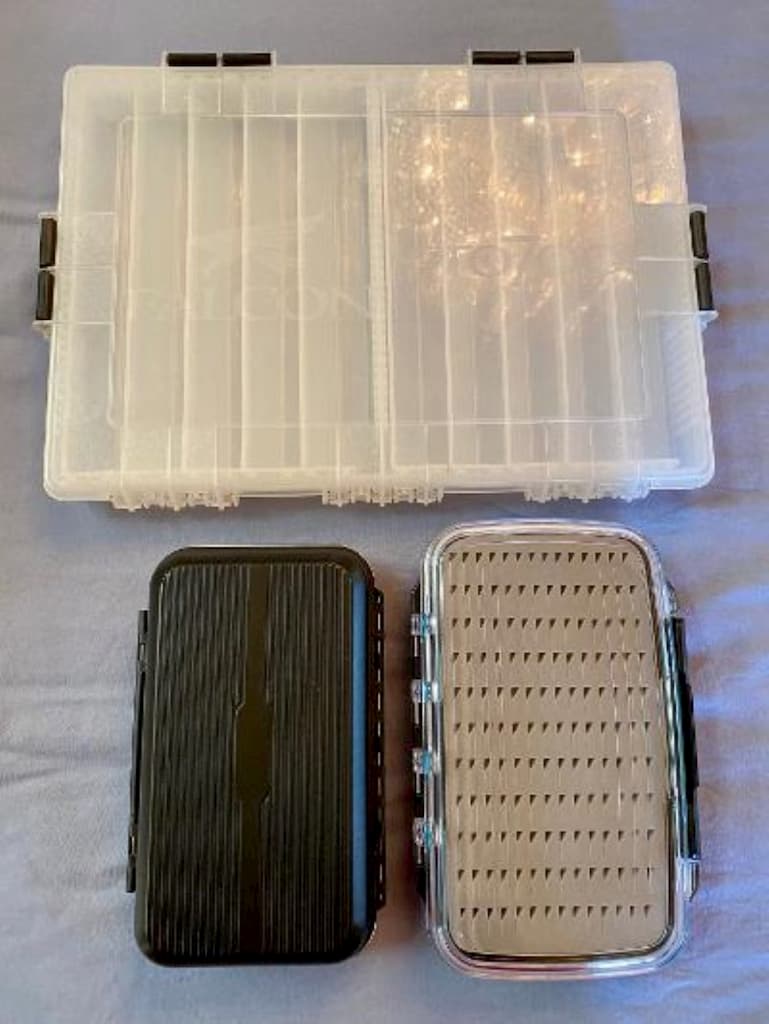 Tournament wins don't just happen, they are a product of hard work and careful planning. Having all your tackle easily available, totally organized, and in good shape is imperative to your successes.
When you fish at the top, you need everything in your favor to consistently win. Organizing your tackle so that you can find it fast and also keep it compressed into a smaller space for storage is an absolute must. Roland went out looking for just that type system of tackle cases and found the all new Falcon FTO series.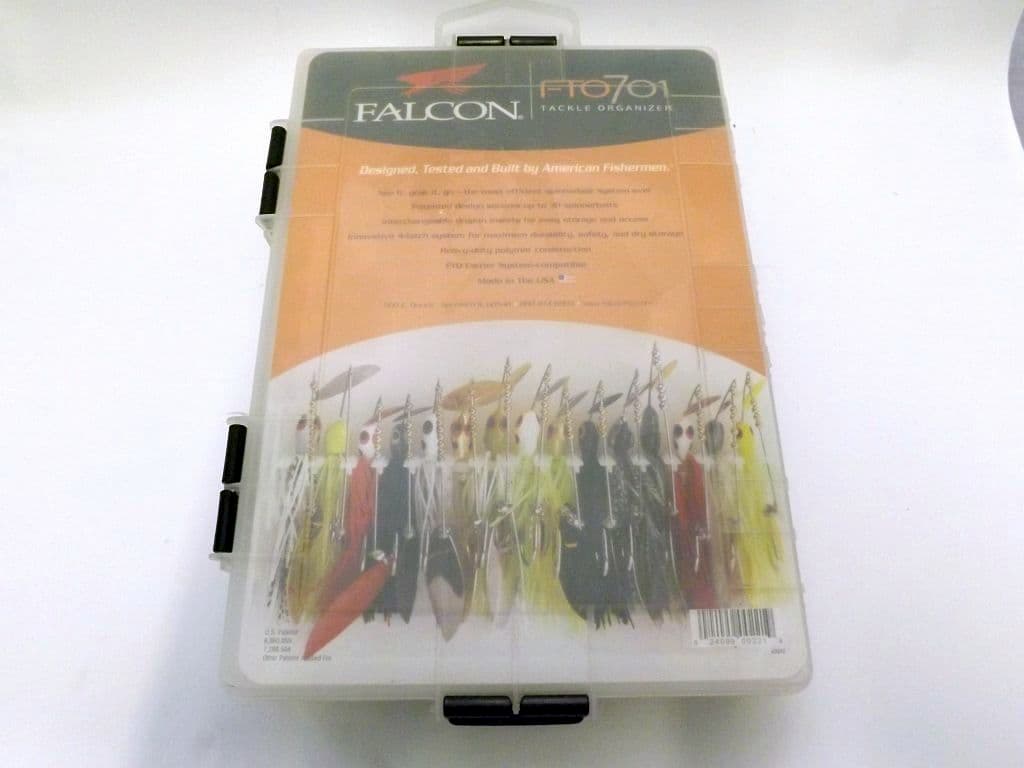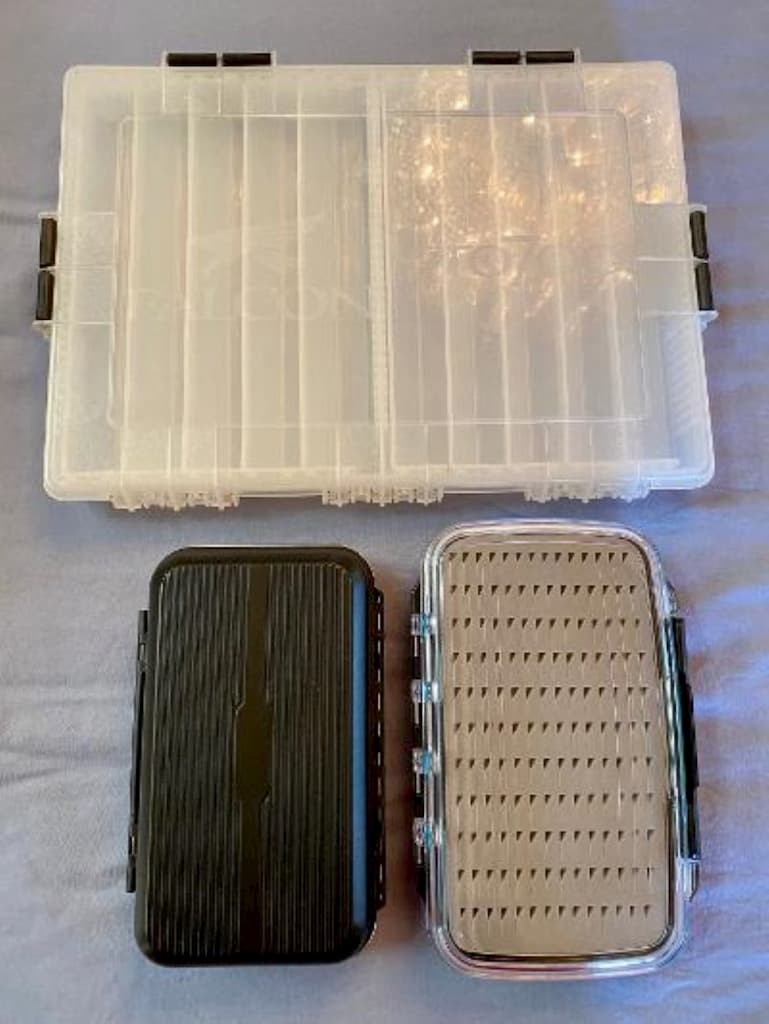 From the new hook and terminal tackle organizer case with it's clearly marked sizes in each compartment, to the ever popular 3700 size boxes, Falcon FTO has a solution for your needs. Spinnerbaits, soft plastics, and terminal tackle, all fit in the extremely durable cases and are easy to view even with the lid locked down. This makes for faster selection of tackle while in the heat of a tournament competition day. Perfect for professional guides and weekend anglers too. The lids do not warp nor do the specially designed hinges break, even with a totally loaded case.
You will find as Roland has, that the FTO Series of Tackle Organizers by Falcon are set of tools that will improve your performance and protect your invest in lures and hardware.
For more information or to purchase: Click Here.